Free Extract! Death of a Bookseller by Alice Slater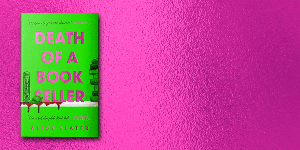 Would you kill for a good story?
Roach – bookseller, loner and true crime obsessive – is not interested in making friends. She has all the company she needs in her serial killer books, murder podcasts and her pet snail, Bleep.
That is, until Laura joins the bookshop.
Smelling of roses, with her cute literary tote bags and beautiful poetry, she's everyone's new favourite bookseller. But beneath the shiny veneer, Roach senses a darkness within Laura, the same darkness Roach possesses.
As Roach's curiosity blooms into morbid obsession, it becomes clear that she is prepared to infiltrate Laura's life at any cost.
or
(Available in hardback, ebook and audiobook editions from April 27th 2023)