Read an extract of OUR FATHERS: The Waterstones February Thriller of the Month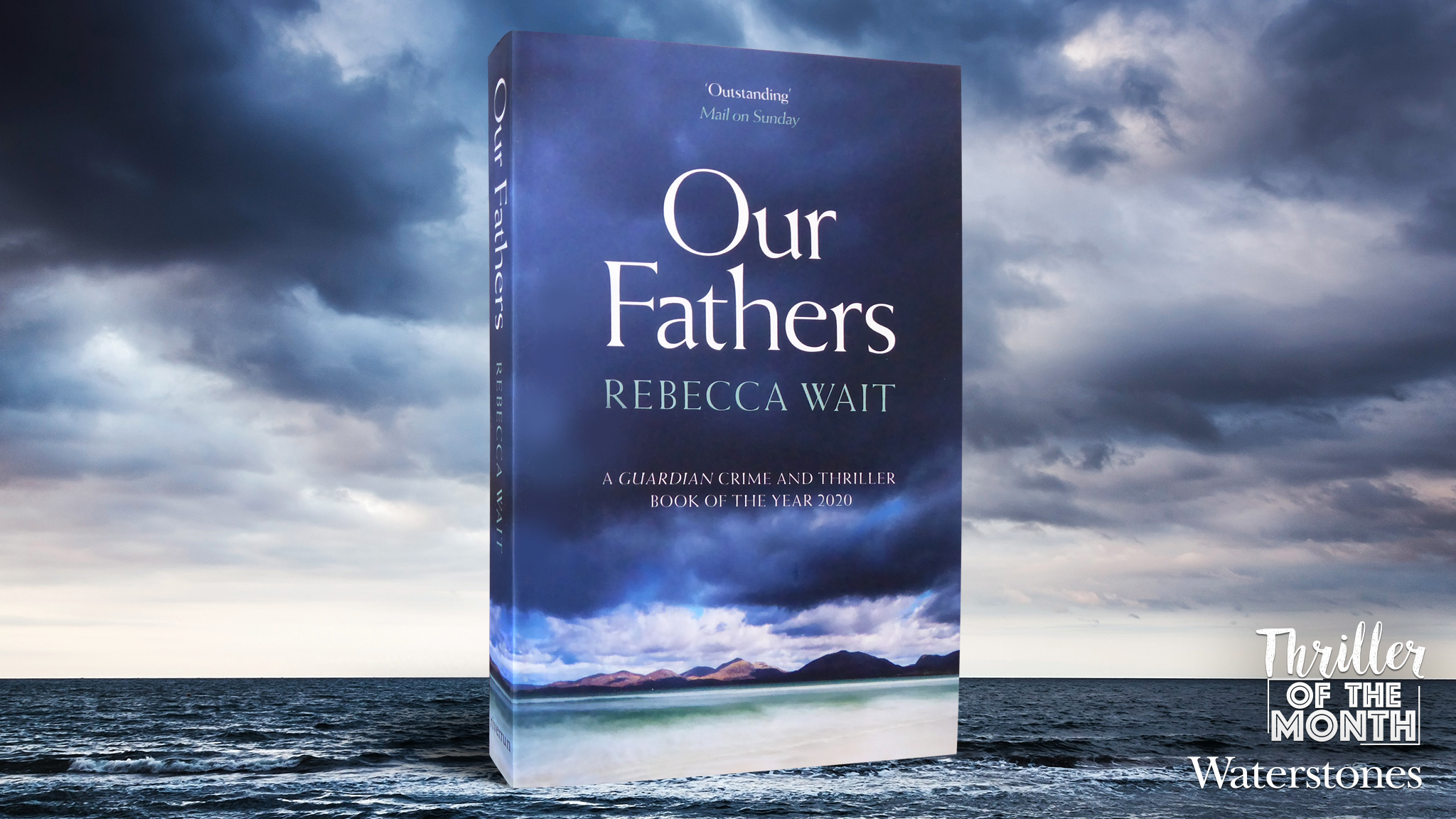 This month, Waterstones has selected Rebecaa Wait's OUR FATHERS as their Thriller of the Month. Below you can read a short extract of it, or head over to the Waterstones website to read Rebecca's piece on toxic masculinity, violence and control.
—
The light was going fast by the time Fiona passed the Bairds' house on her way back from the bins. As the house came into view, she saw Katrina coming out again to pick up Beth and usher the boys inside. The family was illuminated by the light above their back door, but Fiona knew she herself would be invisible on the track in the gathering darkness.
She paused to search through her jacket pocket for the little torch she was sure she'd remembered to put in before she set out earlier. Nice children, she thought again. Those polite, likeable boys. Fiona remembered Nicky offering her a cup of tea when she'd dropped round once while Katrina was having a nap upstairs with Beth, for all the world as if he were an adult, and then little Tommy appearing with biscuits he'd arranged in a perfect circle on the plate. The tea had been so weak it was like drinking hot water and milk, Fiona recalled. But they'd been so eager to please, and so determined to entertain her without disturbing their mother.
Fiona thought of her own son Stuart, who seemed to become more uncommunicative and disdainful of his parents every day. He was now at Oban High and stayed on the mainland during the week. Sometimes Fiona felt guiltily grateful for his absence. She had thought he might have left something for her birthday – a card or a present, even – but, though she allowed herself a discreet check of the house yesterday, feeling very foolish, she found nothing, and when she'd called him up in the evening as usual, Stuart had made no mention of her birthday until she brought it up herself.
Then he wished her many happy returns, and asked politely, as you might address a distant, elderly relative, if she'd had a nice day. Fiona found herself in a rage after she'd hung up the phone, not with her son but with her husband, who, she felt, should not have allowed this to happen. When it was Gavin's birthday, she always ensured Stuart had a card for him at the very least. Men were not considerate like women. She wondered how Katrina's sons would turn out, if they too would grow hulking and hostile overnight. Stuart used to pick wild flowers for her on his way home from school.
Fiona retrieved her torch at last from the inside zip-pocket of her jacket and watched as Katrina and the children vanished inside the house. Nicky was the last to go, pausing to lay two long sticks carefully by the back door, presumably so he and Tommy could resume whatever game they were playing the next day. The back door closed behind them and a moment later the outside light was switched off.
Fiona pictured the Baird family cocooned together in the brightness and warmth of their house. She hoped Gavin had remembered to leave the porch light on for her when she got back, but he often did not. The wind was rising. She knew it would be a rough night.
Later, when questioned by the police, Fiona gave the time she passed the Baird house on her way to the bins as around 5.35 p.m., and the second time as six p.m. She hadn't looked at her watch during the walk, but she did remember looking at the clock in her kitchen shortly after arriving home, and it was 6.20 p.m. It was about a fifteen-minute walk between her own house and the Bairds'. Fiona's information proved important.
She was the last person to see the family alive.
—