Six of the best… Comic Crime Novels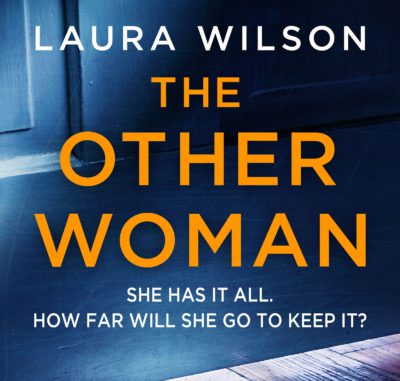 Crime reviewer and novelist Laura Wilson shares her favourite comic crime novels with us. 
I've always liked a dark comedy. Dr Strangelove, Harold & Maude and Kind Hearts & Coronets are amongst my favourite films, and one of my earliest memories of theatre-going is laughing until I gasped for breath at Joe Orton's Loot (sadly, the brilliant Leonard Rossiter, who played Inspector Truscott, died during the run).
On the whole, comic crime fiction isn't very highly regarded nowadays, which is a pity, because it would be nice to see a bit more of it. As a reviewer, I receive hundreds of crime novels every year, and, while I enjoy many different kinds, I am always very pleased when I come across books by authors such as Christopher Fowler, Stuart MacBride and Carl Hiaasen, who can be relied on to inject some humour into the mystery. Here, in no particular order, are six of my favourite comic crime novels:
Beat the Reaper by Josh Bazell (2009)
Peter Brown is a doctor at a decrepit Manhattan hospital with an impossible caseload, incompetent colleagues and a past as a mafia hitman for a New Jersey mob who are out for his blood. Funny and outrageous, with a great central character and the energy and frenetic pace sustained throughout.
Horse's Arse by Charlie Owen (2007)
Located on a fictional sink estate near Manchester in 1975, this is a police procedural in which the procedure consists largely of kicking the shit out of suspects and fitting them up for crimes they haven't committed. Foul-mouthed, scatological, amusing and appalling in equal measure, Horse's Arse presents the Old Bill at their very worst.
Our Man in Havana by Graham Greene (1958)
Set in Cuba, and published just three months before the overthrow of the Batista regime, this is the story of vacuum-cleaner salesman Jim Wormold, who inadvertently becomes agent 59200/5 of the British Secret Service. Lacking real information, he makes up reports, invents sub-agents and submits fake sketches of a secret military installation. His superiors are delighted, but things start to get complicated when the London HQ decides to send out someone to help him… Funny enough to be right up there with the best of Cold War comedy.
The Wooden Overcoat by Pamela Branch (1951)
Christopher Fowler described this extraordinary caper as 'P.G. Wodehouse meets The Ladykillers', which is about right, although I'd say there's a dash of 'The Trouble with Harry' Hitchcockery in there as well, as a cast of grotesque characters wrestle (often literally) with the problem of how to dispose of a corpse. Delightfully potty, with wonderful set pieces – the 'picnic' is especially enjoyable.
Get Shorty by Elmore Leonard (1990)
Following the trail of a defaulter, small-time Miami loan shark Chili Palmer finds himself in Hollywood, where he gets mixed up in the film industry, hooking up with former B-movie director Harry Zimm, who is trying to make a comeback… Great fun, with a cracking pace and deadpan dialogue.
What a Carve Up! by Jonathan Coe (1994)
This wasn't marketed as a crime novel, but it is one. Set in the 1980s, the story of the greedy, corrupt and thoroughly immoral Winshaw family, all of whom meet appropriately horrible ends, is social and political satire at its best.
Laura Wilson's acclaimed and award-winning crime novels have won her many fans. Her novel Stratton's War won the Ellis Peters Award, while The Lover and A Thousand Lies were both shortlisted for the CWA Gold Dagger. Laura is the Guardian's crime reviewer. She lives in Islington, London.
Laura Wilson's latest novel, The Other Woman, is out now in eBook now.